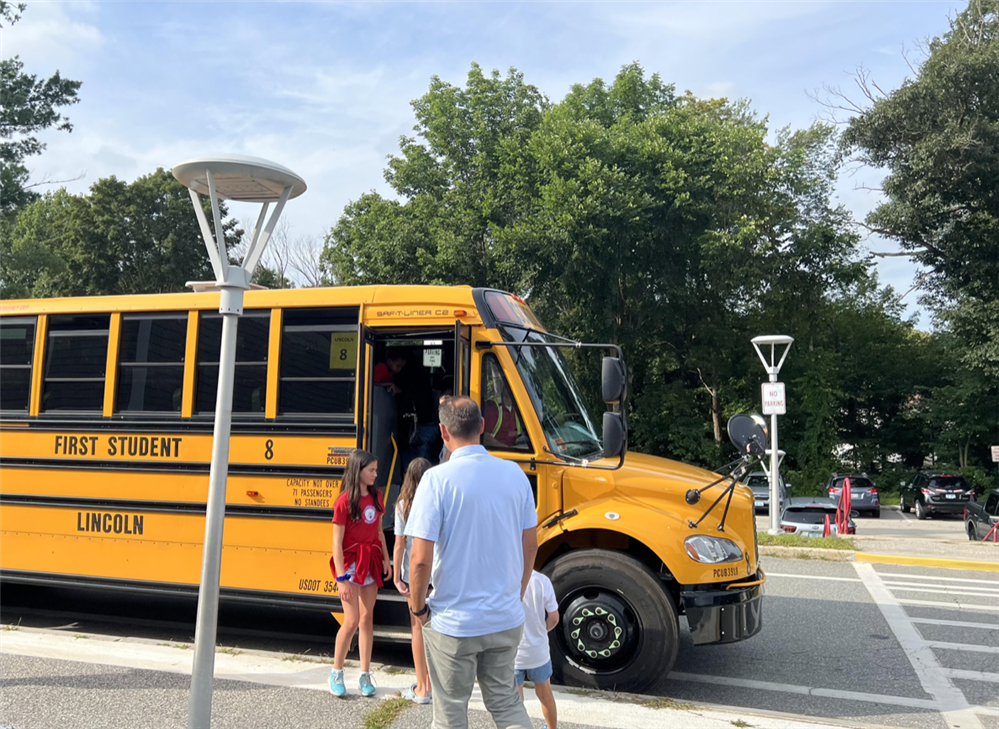 Student drop-off begins at 8:40 am. Parents should enter the loop at the lower parking entrance and drive around to the back of the building. School faculty and staff are available to assist with the traffic flow. Students who arrive after 8:55 am will be marked tardy.

Student pick up begins at 3:10 pm. As with drop-off, parents should enter the loop at the lower parking entrance and will be directed to the back blacktop area. Students will gather on the grass during warmer weather or inside during inclement weather. Students who walk home accompanied by a parent will gather in the back as well. Students who are not picked up by 3:20 will be brought to the main office for pick up.

Our Parent Drop-off and Pick Procedure is as follows:

Drop Off:

Pre-K: parents are directed to the back of the school (up the hill to the PreSchool section of the building) by staff members.

K-5: students will be dropped off in the lower playground staging area. Parents will line up in 3 rows and wait for a staff member to dismiss each row.

Pick Up:

Parents line up on New River Road so that buses may enter the lot. Staff will direct families into parking lot after buses have entered.

Please note:

Parent pick ups will need a plaquet which will be sent home after the first day of school. Please have placard on your dashboard at pick up. This will indicate to staff the student being dismissed.

Staff members will be available to assist Kindergarten and Grade 1 students who need help. If you are dropping off your child and see the orange saw horse blocking the entrance, please drive to the front of the building to drop off your child.

We make our students' safety the number one concern at drop-off and pick-up! We ask that you please wait until a staff member directs you to leave the bottom staging area. Please DRIVE SLOW around the building, and slow down and STOP for any staff member. This is for the safety of your child and all children here at Northern.
VISTOR PROTOCOL

Any person entering the building will need to present a valid form of identification at the main office.

Here is what you can expect if you need to enter Northern as a visitor:

You will be asked for your drivers license.

The license will be scanned.

Your photo will be taken.

We will print you a visitor ID with your name, photo, date/time and visiting location visible on the ID.

You will be asked to affix the ID to your person.

Once printed, a red "VOID" will appear after a predetermined amount of time.

You will be asked to "scan out" before you leave so that we know you have left the premises.

You may discard the pass after you leave the building.

Thank you for your cooperation and helping us to our schools safe!!!