The Student Services Department provides help and support to students and their families in areas such as special education, student health and wellness, guidance and more.

The office provides the following services:

Special Education
Early Childhood Education
504 Programming
English Language Learners
Response To Intervention (RTI)
Homebound Instruction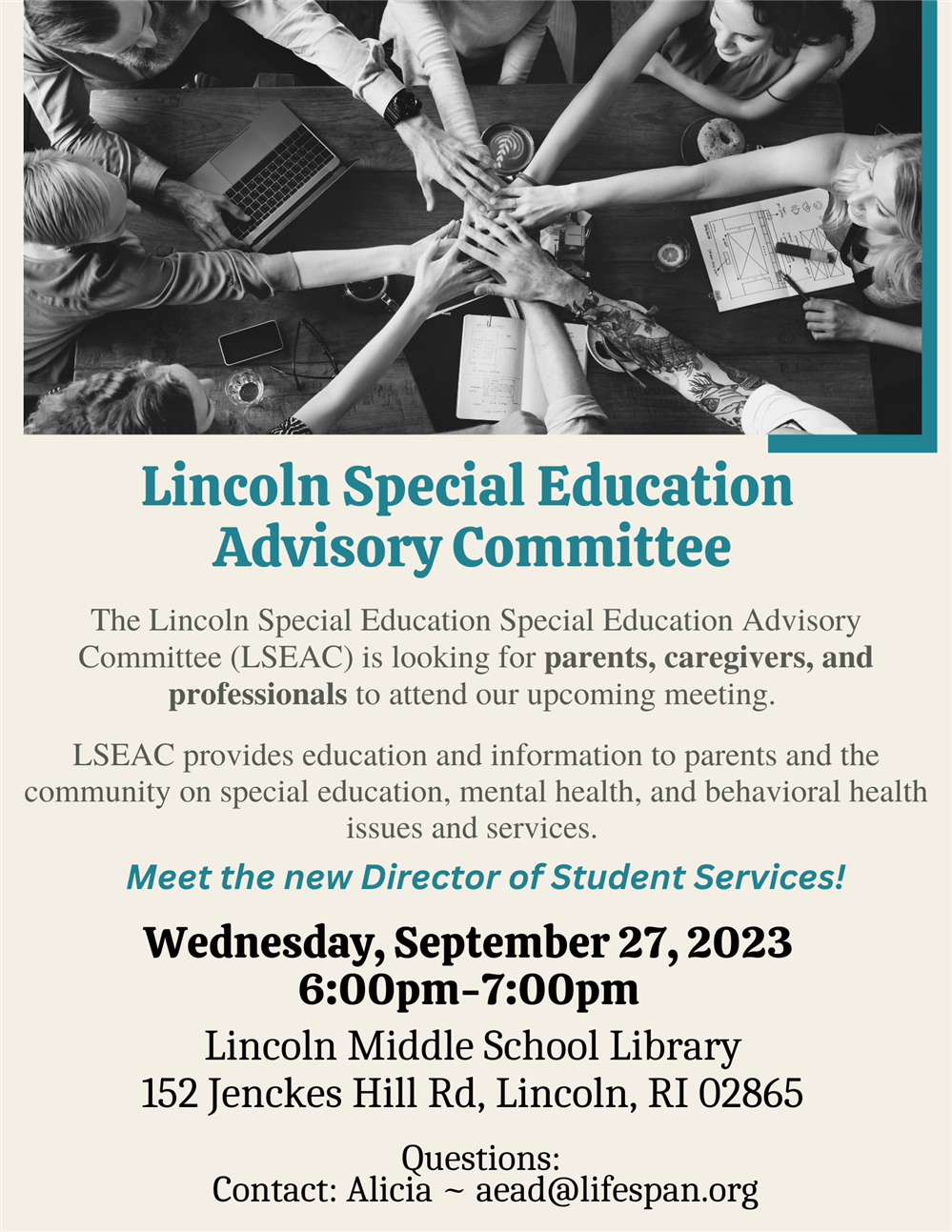 Lincoln Special Education Advisory Committee
---

Welcome to the New Chair of LSEAC!

My name is Joseph Nicoletti and I am the new chairperson of LSEAC. Being a parent of two children identified with disabilities, I want to be involved in increasing the quality of Special Education in my home town. My goals are to increase parent engagement and provide the support needed to give parents a voice. LSEAC will help provide an avenue of accessibility for parents to the School Department, as well as, give the schools another perspective. I am looking for a team to join me in this venture. Should you be interested and being an officer or part of the organization please contact me at the email provided. Thank you.

Joseph Nicoletti
LSEAC Chair
josephnicoletti2@gmail.com

To all Lincoln families, the nonprofit Public Safety Special Needs Coalitions (PSSNC), has made available seat belt covers from Lincoln Police. These covers indicate that the child being restrained may be unable to express fear or injury. If interested please reach out to Alicia Aed using the

PSSNCRI@gmaill.com

email.